Brill Plan #469A
"24 GAMES OLD AND NEW"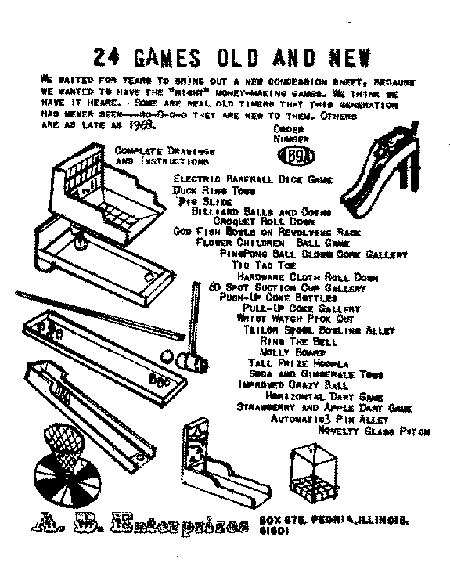 Detailed instructions for building games that will have the customers begging you to take their money!
Push-Up Coke Bottle
Improved Crazy Ball
Horizontal Dart Game
Strawberry/Apple Dart Game
Glass Pitch
Automatic 3-Pin Alley
Ring The Bell
Revolving Fishbowls
Glass Pitch
Tall Hoop-La
Restored from an old original
Brill manuscript - 12 pages 8½x11"
---
NOTE: These pdf files are not sent instantly by an autoresponder - your files will be sent "same day" as soon as a human being sees your Paypal payment and sends them as email attachments. Don't worry, it's still pretty fast!
BACK TO CARNIVAL INDEX HOME PAGE