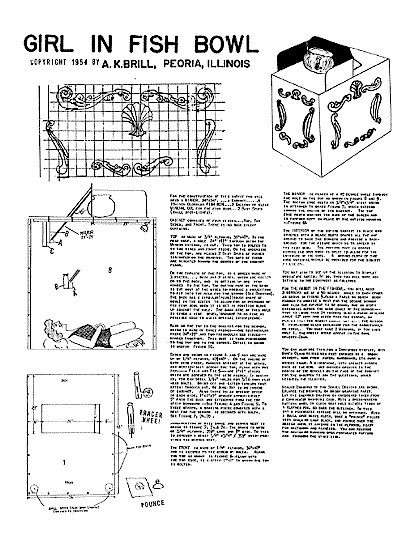 BRILL PLAN
"GIRL
IN
FISHBOWL
ILLUSION"
A full-size illusion show
that plays today!
CALL HER A MERMAID,
"FISH GIRL",
"AQUA-MARINA"!
They'll believe what they see!
---
Plus notes on adapting to "Rabbit in Fishbowl"
Reproduced from the 1954 original. 3 pages 8 ½ x 11" format. So who was Brill anyway?
NOTE: These pdf files are not sent instantly by an autoresponder - your files will be sent "same day" as soon as a human being sees your payment and sends them as email attachments.
Don't worry, it's still pretty fast!
BACK TO CARNIVAL INDEX HOME PAGE