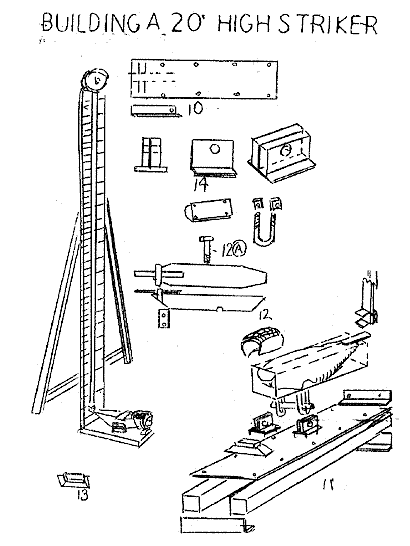 BRILL #462
BUILDING THE
20-FOOT
HI-STRIKER
The CLASSIC carnival game
of skill and strength!
Time-tested icon of the carnival!
A legendary money-maker!
"Ring the bell, mister,
and win your gal this
big bear!"
---
Reproduced from the 1948 original. 8 pages 8½x11" format. So who was Brill anyway?
NOTE: These pdf files are not sent instantly by an autoresponder - your files will be sent "same day" as soon as a human being sees your Paypal payment and sends them as email attachments. Don't worry, it's still pretty fast!
BACK TO CARNIVAL INDEX HOME PAGE