See & hear 6 FREE SAMPLE PAGES & SOUNDS - Click the BLUE links below!


" ON THE MIDWAY "
Secrets of the Circus, Carnival and Sideshow!
A new book by Wayne Keyser on CDRom!
(assisted by HUNDREDS of old-time showmen and women!)
---
IT'S ALL HERE … ALIVE!



RIGHT BEHIND THIS CURTAIN!
Real carny & circus veterans told us
the facts, and they're all here!
This book is not a "happy clown" book for children …
it's the real behind-the-scenes story, and parts of it are not pretty!
(save on both this and my "BALLY!" audio CD with my COMBO DEAL)

Special Website Price $11.99

No special programs are needed to read this e-book!
It installs nothing on your computer! It's like a "website on a disk."
Just put it in your CD drive and it opens automatically in your browser.
Hundreds of megs of text, colorful illustrations & music!

Look at all you get!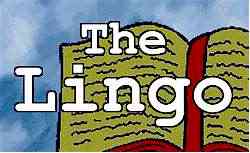 Absolutely guaranteed to be
the most comprehensive
compendium in print anywhere!
There are dozens of terms here and there on the web, but there are HUNDREDS here!
The secret backstage talk of the carnival and the circus, how to "talk carny" and more!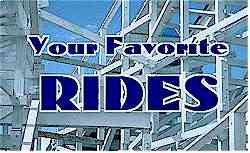 Your Favorite
RIDES
Carousels, Ferris Wheels,
Roller Coasters and more!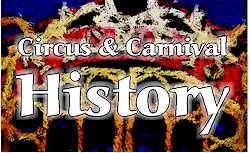 TEN BIG CHAPTERS -the story
the public doesn't know!
Dozens of rare photos in
full color!
---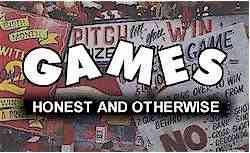 Secrets of dozens of your favorite
CARNIVAL GAMES
(Honest and … umm … "otherwise")
Which ones are always rigged?
Which are honest? How to play & WIN!

See FREE SAMPLE PAGE
(Secrets of the crookedest game of all!)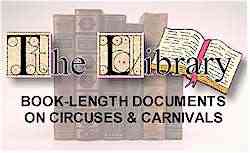 12 FULL-LENGTH books
from archives all over the world!
A previously-unknown article from CHARLES DICKENS
on Circus back-lot life in his day
(Unseen for over 140 years - I discovered it!)
P.T. BARNUM'S own book "The Art of Money Getting" (First digital publication)
plus book-length Barnum biography
"Side-Show and Animal Tricks", a how-to book by Hereward Carrington (First digital publication)
5 FULL NOVELS featuring "The Circus Boys" — "Polly of the Circus", a novel by Margaret Mayo
Houdini's book on working acts — Plus many extra surprises!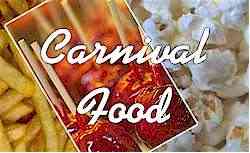 CARNIVAL FOODS
Make Them Yourself!
---
Those great tastes you can only get when the carnival is in town!
---
Recipes for 16 great carnival foods:
Candy Apples, Sno-Kones, Corn Dogs, French Fries,
Funnel Cakes, Nachos, Pizza, Onion Blossoms,
elephant ears, pizza, caramel popcorn & More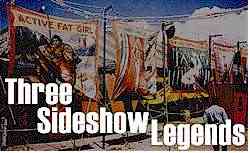 THE PERSONAL STORIES of
3 LEGENDARY
SIDESHOW STARS
Vanteen, Carny Magician & 10-in-One Owner
Lulu Hurst, "The Magnetic Girl"
Schlitzie the Pinhead, Sideshow Freak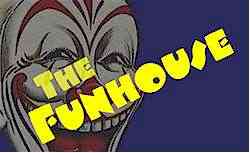 Circus & carnival humor!
Humor contributed by veterans of the traveling life…
(It's not nice, not even one little bit — be warned!)
CLICK HERE FOR EXAMPLES -
HAVE SOME FREE LAUGHS…
Plus our own amazing
"Dark Ride"!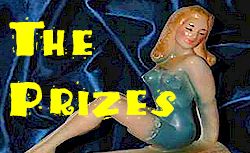 Those crazy things you try to win, from stuffed animals to balloons, from plaster figures to plastic swords, a look at prizes of the past and links to wholesalers today!
Go BEHIND THE SCENES with the following "carnys only" catalogs…
538 total pages
in our own click-to-read browser!
The Legendary
Brill's Bible
of Building Plans
originals sell for $50-100 on eBay!

The famed Brill's Bible was a 263-page catalog offered to carnys only, selling plans for rides, games, sideshow acts and much more!
From a 1970 original.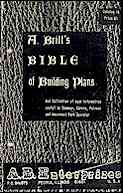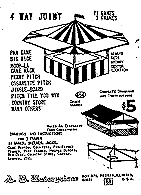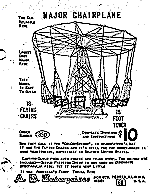 The catalog only, all 263 pages, not the plans themselves.
H.C. EVANS Co.
Evans offered honest and crooked carnival games,
gambling equipment, loaded dice and much more.

From an extremely rare 1929 original
All 160 pages of this fascinating catalog,
plus VIDEO of Evans coin-op equipment in play!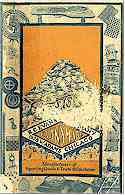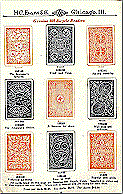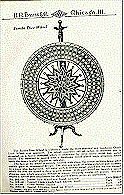 Hex Mfg. Co.
Hex sold the prizes, from "flash" to "slum,"
from candy for pitchmen at 12½¢ for a 1-pound box
to plaster figurines
and (just in case you might need one) pistols!
From a very rare 1933 original!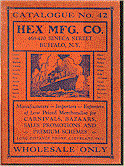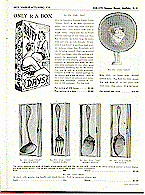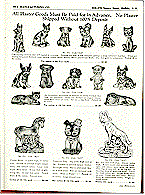 Oakes Enterprises
Oakes made those impossible-to-win games
you love to try on the midway,
as shown in the Billboard ad at below…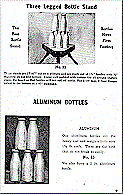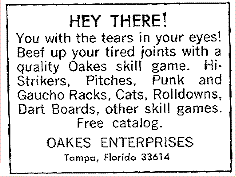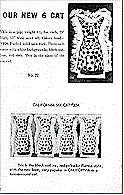 Hundreds of full-color photos!
---
The late Slim Price, old-time carnival showman and moderator
of the Freakshow Discussion Group said:
"If you have any kind of interest in carny or circus lore, there is a CD you MUST own. ON THE MIDWAY… An UNCONVENTIONAL HISTORY OF THE CARNIVAL AND CIRCUS. It's an awesome piece of work! I'm still finding stuff in it, that's a pleasure to read. I was especially struck by the tribute to Mel Burkhart. Great work!
"Wonderfully written in an easy to read style, it contains days worth of material, ranging from sound files of pitches, through midway game exposures, recipes, history, sideshow freaks, rides, resources, the Carny Lingo/circus dictionary and much, much more. Of special interest are catalogues and ads from the old days, including the much sought after "Brill's Bible" (No plans but the original catalogue) and others… It also includes several complete books, by Dickens, Houdini, Barnum and others, with several additional bonuses.
"If you have a library, this is a valuable addition. If you don't have a library this is almost everything you'll need for circus and carnival lore. I have no connection with this CD, it's just that in very close to seventy years of living and loving the business I have never seen a better tribute and collection!"
---
There's just too much to list it all here!
You'll be looking at this for days,
and it will become a treasured part of your collection!
---
Special Website Price $11.99